Everywhere you look, you can find data. The task we at Concord have, is collecting, organizing, and analyzing that data, that way you can actually make sense of what data you need and you can use it. We are the e discovery experts, we do the work so that you don't have to. Don't leave your e discovery process up to chance, call us today at (800) 246-7881. No matter what ediscovery solutions you are looking for, Concord has the perfect solution to your needs!
Here are just some of our services that are available to you.
Data Collection
Analysis, Processing
Production
Native File Review
Scanning & Coding
Database load file setup
On-Line Hosting & Document Review
eDiscovery Law
ESI eDiscovery
Office 365 eDiscovery
Microsoft ediscovery
Compressed time frames
Reduced risk of cost and time overruns
Integrated chain of custody
Database Analysis (Concordance , Summation)
Document Review (Concordance Evolution/ Relativity)
Neutral 3rd Party Expert
Document hardware, software, media
Safeguard make two copies a pristine copy and a working copy.
Expert Witness; On-Site or Off-Site services
Avoid being sanctioned for spoliation of data
Computer Forensics and Cell/PDA Analysis
Strategic Consulting; Data Collection
Complete Chain of Custody and Forensically Sound Evidence Collections.
Image encrypted drives with password.
Analysis of Email, Internet History, Attached Devices, Chat Logs, Accessed Files, Registry Settings, Deleted Files, Graphics, Videos, Keyword Search, Other items of interest.
Smartphone, Collect data and report on Smartphone & Iphones.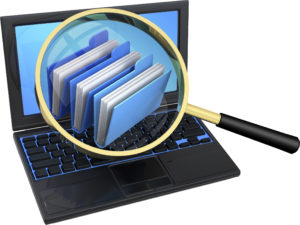 The eDiscovery services of Concord in Los Angeles keeps you and your company burden free from your data issues. We encompass processing, collections, document review, the Early Case Assessment (or ECA), production, project management, and hosting. We are your unique ediscovery solution that can help to reduce your litigation costs while still giving your legal team a distinct and competitive advantage. Our advantage comes from a combination of process, technology, and people. Concord offers a holistic process that includes project management, equipment, office space, and review of professionals. We are experts in our field and we can complete any e-discovery project, no matter the deadline or scale of the project, and we will do it in a cost-effective and reliable manner, every time.
Finally, simple EDiscovery Services in Los Angeles!
We have even more services that are not listed as well! Services such as finding deleted text messages and Email from some devices, Reporting, eDiscovery, Strategic Consulting, Expert Witness Testimony & Presentation, Data Collection & Preservation, Data Mapping, Expert Witness Testimony, Data Processing of Summation, Data Reduction/Culling, Concordance, and so many other services too!
Concord delivers a defensible as well as repeatable approach that allows you to no longer have to repeat the e-discovery process each time. If you are looking through ediscovery companies, contact us here at Concord in Los Angeles. Call us now for a free consult at (800) 246-7881.