Large Documents, Quality Control, Depository Services, Bates Labeling, Duplicating Printing, Discovery, File Box Copying, Pickup & Delivery, Legal Briefs, Trial Binders and more.  A CONCORD representative is just a phone call away! (213) 745-3175

Deposition Officer – Name Concord Document Services, Inc. as the deposition officer on your self prepared subpoena. If we prepare the subpoena, we will name ourselves as the deposition officer and follow civil codes of procedure.
(Please Note: We currently are not accepting assignments from individuals. Only business to business assignments from law firms, risk management agencies, hospitals, insurance companies, etc. will be accepted at this time. We apologize for any inconvenience.)
LARGE DOCUMENT PRODUCTIONS – Specializing in completing large projects within a short period.  Concord will copy, print or scan your project in order to meet your deadline while staying within your budget.
TRIAL BINDERS / DEMONSTRATIVES If your Los Angeles law firm is going to trial. Concord can help with all trial preparation. From trial binder & bates labeling to demonstratives. We work 24 hours for existing customers … no other company in town can match CONCORD'S production & service. Call today for estimated pricing & turnaround.
QUALITY CONTROL In order to maintain document integrity, Concords quality control procedures ensure the customer a quality product. While most firm claim to, Concord ensures quality by hand checking page for page.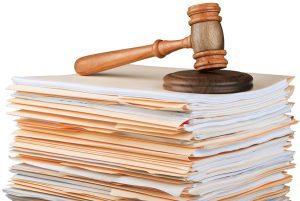 BATES LABELING – Concord paginates according to customers requirements. Electronic pagination is available on scanned images or the standard bates label may be attached to the document.
DISCOVERY OR FILE BOX COPYING – Concord offers fast, accurate copying and confidential handling of all your documents. All of our employees agree to and sign confidentiality and nondisclosure statements upon hiring. We also offer bates stamping.

ENLARGEMENTS – Contracts, letter. charts, photos, and depositions can be enlarged with color! Photos, slides, charts and graphs from 60x 100.
MOUNTING Make our exhibits stand up in court. Foam core and Gator Foam mounting up 4—8 feet no bubbling, wrinkling, peeling or hassles.
PICKUP & DELIVERY – If now is when you need it, no one is faster or more efficient than CONCORD. Concord has its own fleet of vehicles & drivers. You don't have to worry about 3rd party couriers.